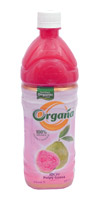 Rich Pulpy Guava Juice
Guava "super fruit" is an excellent source of Vitamin C and a rich source of Vitamin A, soluble fibre, potassium and several minerals. Being low in calories, it helps to lose weight and controls cholesterol and diabetes. Guava also helps in digestion and increases immunity to several infections and diseases.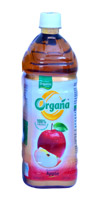 Refreshing Apple Drink
Apple "a miracle fruit" is rich source of vitamins, minerals, antioxidants and soluble fibre. Regular consumption supports your body cells to prevent and fight several diseases related to heart, liver, pancreas and other vital organs. Apple is also an anti-aging remedy that keeps your skin healthy and glowing.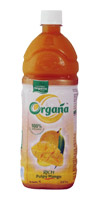 Refreshing Mango Drink
"Refreshing Mango", as name suggests is a refreshing Organic Mango drink. It is made from natural ingredients rightly blended to quench thirst on a sunny day. It has 12% blend of Organic Alphonso and Organic Totapuri pulps to give the refreshing taste.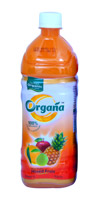 Rich Pulpy Mixed Fruit Juice
Get the collective benefits of rich source of vitamins, minerals, soluble fibre and antioxidants and increase your immunity to several infections and diseases. Say cheers and stay healthy with Rich Pulpy Mixed Fruit. Wholesome fruit power, awesome natural ingredients and fulsome fun. The goodness of best varieties of fruits distilled inside.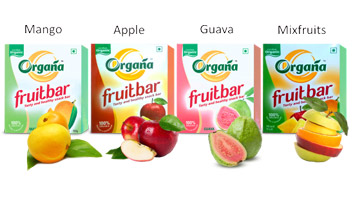 Fruit Bars
India's first Organic Fruit Bars made from fine naturally ripened Organic Fruits. Our Fruit bars bring you the goodness of an Organic fruit which is tasty, and a healthier alternative snack, providing instant energy especially for kids.